For many online programs, an asynchronous mode of delivery is ideal, allowing students to complete course work on their own schedule while easily accessing quality course content and engaging with instructors and peers. However, fully online programs do not have to be asynchronous in order to be successful. This is the case for Mason's online Graduate Certificate and Master's in Bioinformatics and Computational Biology programs.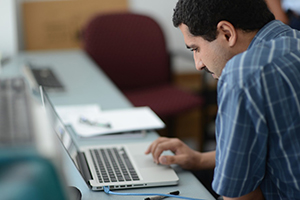 Bioinformatics and Computational Biology
graduate student Amir Shams works online.
Photo courtesy of Mason Creative Services.
Intensive collaboration among peers is vital for students in these programs to connect with and manipulate the challenging content of the field. Rather than rely upon discussion feeds or blogging alone to encourage productive interaction, the bioinformatics faculty have implemented synchronous online instruction. "Students don't have to drive to campus but get the same lecture and interactions," explains Dr. Iosef Vaisman, Associate Director of the School of Systems Biology. "Now that the master's is fully online, it is even possible for students outside of the local area to complete these programs."
A Flexible, Interactive Environment
As most students in these programs are working professionals, the ability to complete course work and attend lectures from anywhere is essential. With synchronous delivery, students have the advantage of completing assignments and reviewing lectures in their own time while participating in scheduled online meetings, which typically occur once a week in the late afternoon or evening. Dr. Vaisman suggests, "About 25% of the programs' students regularly enroll in the distance learning sections, though this number is often larger in some courses."
Utilizing online platforms such as Blackboard Collaborate, Adobe Connect, and GoToMeeting, the Bioinformatics faculty achieve live interaction with their students and foster a collaborative learning environment that is crucial for students to master complex concepts. "Direct interactivity can be captured through online sections with real faculty presence, though it may be on a screen," says Dr. Dmitri Klimov, who is currently piloting BINF 641 as a fully online course. "Students tend to be more enclosed when online, so we encourage them to discuss and interact to prevent passive learning."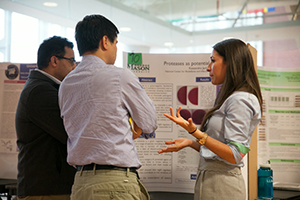 School of Systems Biology students present and discuss various research projects during Spring 2014 Student Research Day. Photo courtesy of Mason Creative Services.
An Innovative Curriculum
Mason's Bioinformatics and Computational Biology programs have a history of innovation. "We were the first PhD program in the world with no competition for several years, and our master's was the first in the region," expresses Dr. Vaisman. "At one time, Bioinformatics was the only [College of Science] program offering distance learning courses." Given this rich background, the programs have continued to grow and transform to fit the needs and discoveries of the field.
Through a combination of biological analysis and high-performance computation, students receive the most up-to-date advanced bioinformatics education available in the region. With a flexible degree structure, they are also able to connect with faculty and custom design a curriculum that best suits their professional interests and goals. Furthermore, the integrated research component encourages students to make significant impacts in the field with critical contributions in diverse areas such as disease detection, drug design, forensics, agriculture, and environmental sciences.
A Dynamic Faculty
So why choose Mason? Competing universities have similar online bioinformatics programs, which are often delivered asynchronously and compressed into short programs with no research component. But such programs omit the most valuable aspect that is offered by Mason – true and consistent interaction with an unparalleled full-time faculty. The individuals supporting, building, and delivering these courses have made extraordinary contributions to their respective fields and continue to shape the academic and professional realms of bioinformatics and computational biology. In 2012, Dr. Donald Seto uncovered the secrets of a highly contagious microbe called the "uncommon cold virus," changing the way human adenoviruses are studied. Earlier this year, Dr. Klimov began a partnership with Parabon Computation Inc., developing a new computational tool to study the mechanisms of Alzheimer's disease through molecular simulations.
Mason's online bioinformatics programs are ideal for working professionals as they are flexible, interactive, and innovative. But regular contact with some of the field's leading contributors is an incredible opportunity often only found in large, full-time programs. As Graduate Student Services Coordinator, Diane St. Germain interacts regularly with current and prospective students and tries to promote the exclusive experience available at Mason. "Our program is geared toward working professionals," she notes, "and I've heard from so many students that they've been able to complete their degrees part-time thanks to these distance education sections!"
---
Meet the Online Bioinformatics Team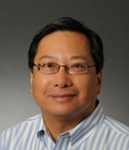 Dr. Donald Seto, coordinator for the Master's program, has extensive experience in bioinformatics, genome analysis, genomics, and biochemistry. His research focuses on unraveling the molecular evolution and emergence of new pathogens by using genomics and bioinformatics analysis of the human adenovirus. This semster, Dr. Seto is teaching a distance learning section of BINF 631: Molecular Cell Biology.
---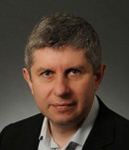 Associate Director of the School of Systems Biology Dr. Iosif Vaisman specializes in protein structure analysis, protein function analysis, and computational mutagenesis. Dr. Vaisman's main research areas include computational geometry of protein structure and structure-function relationships. This semster, Dr. Vaisman is teaching a distance learning section of BINF 731: Protein Structure Analysis.
---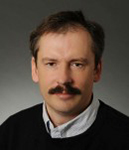 Dr. Dmitri Klimov is an expert in computer simulations of biomolecular systems and the assembly and growth of amyloid fibrils. He is currently developing a new computational tool to study the mechanisms of Alzheimer's disease through molecular simulations. This semster, Dr. Klimov is teaching distance learning sections of BINF 641: Biomolecular Modeling and BINF 690: Numerical Method for Bioinformatics.
---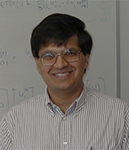 Dr. Saleet Jafri specializes in the use of computational models to understand the molecular and cellular basis of cell function and disease. His research interests include cellular signalling, cardiac physiology, protein structure, and high-performance computing. This semster, Dr. Jafri is teaching a distance learning section of BINF 701: Systems Biology.
---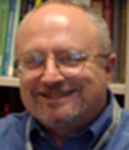 A George Mason University alumni, Dr. Jeffrey Solka focuses on statistical data mining as applied to bioinformatics data with particular interest in dimensionality reduction and text data mining. This semster, Dr. Solka is teaching distance learning sections of BINF 634: Bioinformatics Programming and BINF 704: Colloquium in Bioinformatics.
---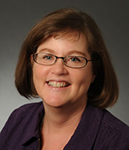 Graduate Student Services Coordinator Diane St. Germain helps coordinate these online programs, interacting directly with prospective and current students, maintaining degree requirements, processing applications, and managing class schedules. Her dedication and genuine interest in the success of the programs, students, and faculty members have led to her selection as a Mason Employee of the Month.