Meet the Digital Learning Team
Our team is here to serve anyone interested in online courses and programs at Mason, including current and prospective students, faculty, staff, and administrators. Whether you are a student looking to enroll online or a faculty member interested in developing online versions of your courses or programs, we are happy to assist you.
---
Stephen Nodine
Director
As digital teaching and learning initiatives continue to expand and grow at Mason, Steve collaborates with University leadership to coordinate and develop strategic planning efforts. Additionally, Steve leads ODL in pursuing our office goals of increased support and services for online faculty and students.
Steve received his PhD in Forestry from Clemson University. He has served as a faculty training coordinator, distance education specialist, faculty mentor, instructional designer, instructional design manager, and faculty member in both online and face-to-face classrooms. He has advised faculty from all disciplines as they work to incorporate digital tools effectively into blended and online courses.
Key Strengths: Maximizer, Positivity, Arranger, Individualization, Developer
---
Darlene Smucny
Assistant Director
Darlene oversees the online course peer review process at Mason and assists departments with customized course and program reviews.
Her focus is quality in online courses and programs, with an emphasis on faculty development, services, and support. Offering an experienced instructor's perspective of online teaching and learning, Darlene can share guidance, tips, and resources for getting started and actionable feedback for course improvement.
Darlene received her PhD in Anthropology from UCLA. Prior to Mason, she worked at University of Maryland University College, where she designed and taught fully online courses and managed online faculty in the social sciences undergraduate program.
Key Strengths: Learner, Ideation, Intellection, Input, Individualization
---
Larisa Olesova

Senior Instructional Designer
With over 20 years of teaching experience in the U.S. and Russia, Larisa has expertise in the traditional classroom and online. Her professional and research interests focus on distance education, working with faculty on aspects such as online presence, the Community of Inquiry (CoI), instructional strategies, and best practices in online teaching.
Her published works include Feedback in Online Course for Non-Native English-Speaking Students, chapters in Creating Teacher Immediacy in Online Learning Environments and Assessment in Online and Blended Learning Environments, and articles in various online education journals. Larisa received her PhD in Learning Design and Technology from Purdue University.
Key Strengths: Strategic, Maximizer, Ideation, Significance, Focus
---
Katrina Johnson
Instructional Designer
A member of the Mason community for ten years, Katrina has more than 20 years of experience in the eLearning industry, including design and development, videoconference network management, and corporate training video production. Her specialties include: instructional design and development, faculty professional development, interactive multimedia, simulations, synchronous learning tools, IT training and consultation, active learning, instructor presence, game design, web design and accessibility, 3D printing, learning management systems, web conferencing, video production, and project management.
Katrina holds a MS in Telecommunications, and she is currently a PhD candidate specializing in instructional technology with a research focus in educational game design.
Key Strengths: Positivity, Activator, Connectedness, Learner, Arranger
---
Ying-Ying Kuo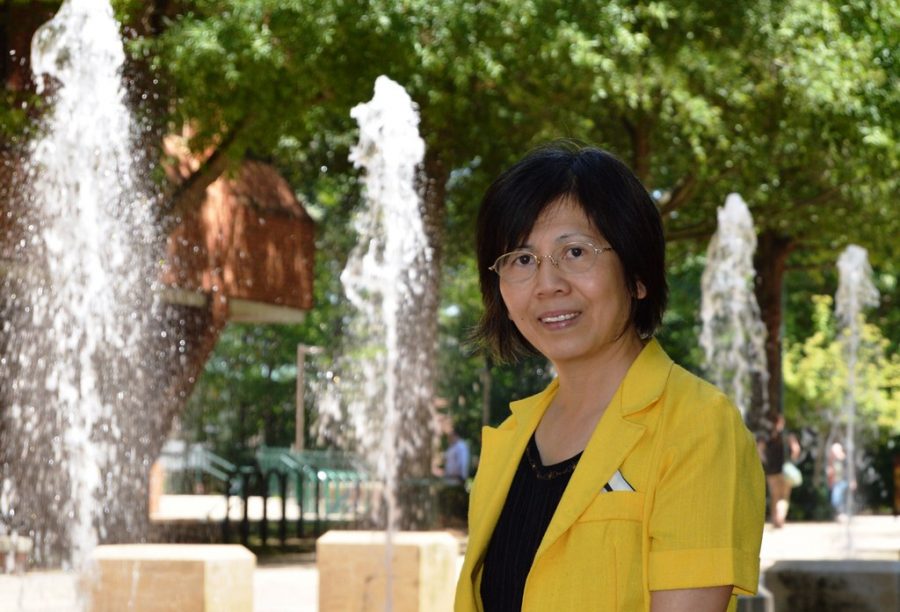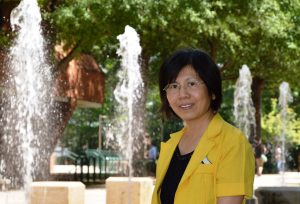 Instructional Designer and Learning Analyst
In her role, Ying-Ying often highlights the importance of integrating technology to support pedagogy and learning outcomes in design. Her designs promise efficient and effective online teaching and learning as well as course management. Her biggest reward comes from instructors and students who become proficient in teaching and learning in the digital world.
Ying-Ying received her EdD in Technology Education from West Virginia University. She is interested in complex educational topics using data derived from surveys, Blackboard, and instructional documents. She has devoted herself to educational research that will assist educators and ensure quality in online courses and programs.
Key Strengths: Learner, Achiever, Relator, Strategic, Responsibility
---
Susan Campbell
Learning Technologies Analyst
For over 34 years, Susan has held roles as instructional designer, instructional technologist, training manager, and trainer. With many of these years at Mason, she has provided services to every academic department and has been a guest lecturer across disciplines. Susan collaborates with faculty members and teaching assistants to design and develop successful online courses, technology-integrated components of face-to-face courses, and effective classroom management strategies.
Susan holds a BS in Community Services from Virginia Commonwealth University with expertise in establishing and implementing service-oriented programs in the public sector. She is certified as a Blended Learning Designer and Sloan-C Online Teacher.
Key Strengths: Strategic, Intellection, Adaptability, Input, Empathy
---
Ala Showers
Instructional Designer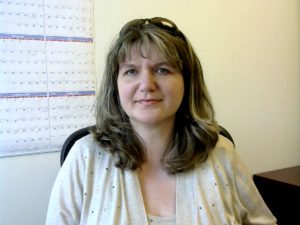 Ala started her career as an ESL faculty and, after a short segue to the corporate world, fell in love with instructional design while working at Mason. Her 15+ year career in higher education equipped her with skills in project management, web and media design, e-learning development, and a variety of tools and software that help online courses become alive, effective and engaging.
Her instructional design practice is driven by passion and best practices in online learning grounded in research. Ala holds a MEd in Instructional Design and Technology and an e-learning graduate certificate from Mason.  Prior to her position at Mason, she was a member of NOVA's instructional design team, supporting over 23,000 students in 550 unique courses.  Ala is a Quality Matters (QM) certified peer reviewer of online courses.  Her research interests include media design, technology for second language acquisition, brain-based learning and student engagement in online environments.
Key Strengths: Learner, Achiever, Activator, Relator
---
Monisha Tripathy
Instructional Designer
Monisha brings over fifteen years of work experience in instructional design, training, and quality assurance, with application in both higher education and corporate settings. In her role, she provides design support to Mason faculty members who are teaching classes online. She also assists with curriculum planning, provides ongoing support to ensure learner-centric instruction, and engages in the online course review process, working with faculty members on continuous course improvement efforts.
Monisha received her MEd in Instructional Design and Technology from Mason. Her specialties and professional interests include curriculum development, adult learning theory, online class development, online instruction, and quality assurance.
Key Strengths: Communication, Arranger, Relator, Positivity, Harmony
---
Laura J. Todd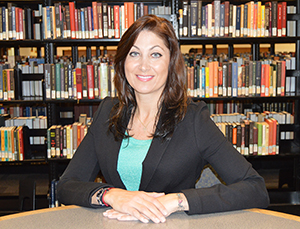 Instructional Designer
Formerly a high school teacher in Fairfax County Public Schools, Laura currently supports GMU faculty with pedagogy and course redesign for fully asynchronous online instruction. Laura earned her BA in Spanish from James Madison University, and her MA in Education (Curriculum & Instruction) from the University of Phoenix Online, and a Graduate Certificate in e-Learning from GMU. She is currently working on completing an Undergraduate Certificate in Information Technology.
Key Strengths: Organization, Connectedness, Problem-solving,  Adaptability
---
Charlotte Petsche 
Operations Manager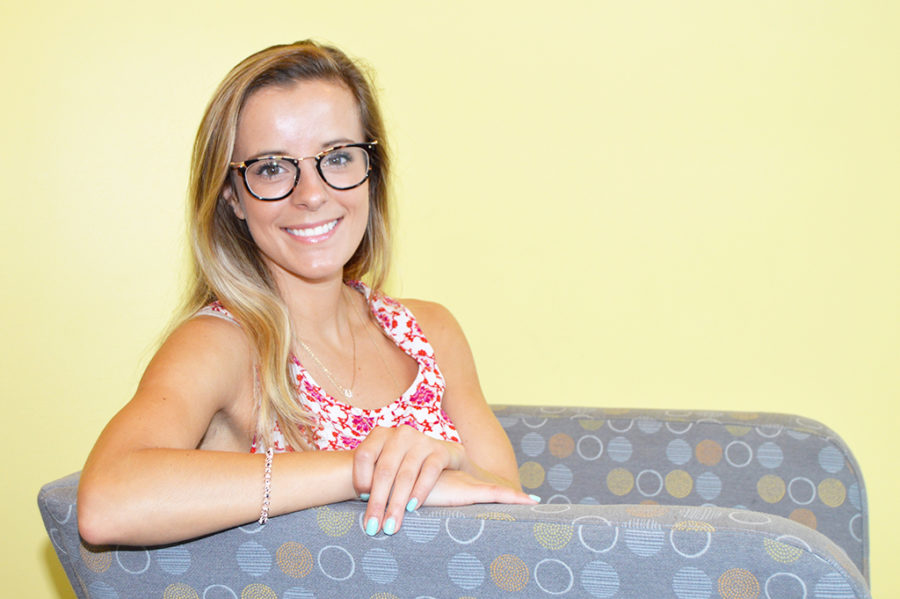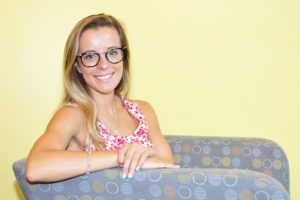 Charlotte provides assistance and support to the Office of Digital Learning through a diverse range of administrative responsibilities. Her role includes managing the Mason Online and Stearns Center websites, acting as a general liaison to students through phone and email communication, providing support for events and special projects, budgeting for the office, and working in collaboration with all staff in the Stearns Center for Teaching and Learning.
Charlotte graduated from the University of South Carolina in May 2018 with a BS in Sport and Entertainment Management. She is currently pursuing her MS in Data Analytics Engineering at George Mason.
Key Strengths: Input, Individualization, Empathy, Developer, Learner
---
Anaïs Ortiz
Office Manager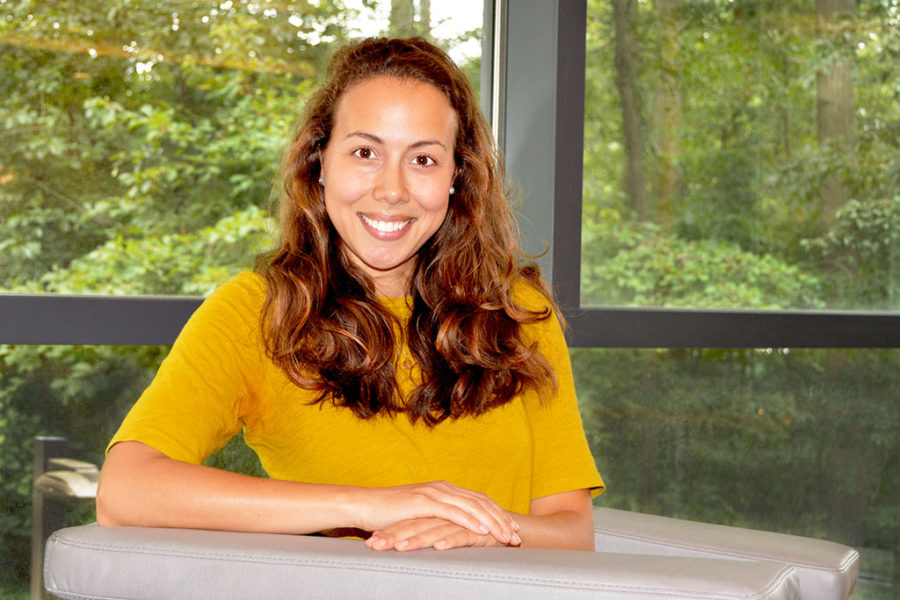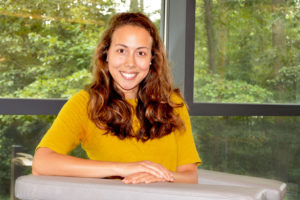 Anaïs provides operational and planning support to both Teaching Excellence and Digital Learning leadership, as well as Stearns Center staff. She also assists current and prospective Mason students beginning their Mason Online journeys by serving as liaison to respective academic departments. Additionally, Anaïs collaborates with Mason administrative units and external partners to ensure an informational and user-friendly online experience for all Mason Online visitors. Anaïs earned her BA in History of Art and Hispanic Studies from The University of Pennsylvania.
Key Strengths: Maximizer, Connectedness, Intellection, Learner, Relator