Meet the Digital Learning Team
Our team is here to serve anyone interested in online courses and programs at Mason, including current and prospective students, faculty, staff, and administrators. Whether you are a student looking to enroll online or a faculty member interested in developing online versions of your courses or programs, we are happy to assist you.
---
Charlie Kreitzer
Executive Director for Online Operations
Through focused planning and collaboration, Charles is committed to creating focused, high-quality, academic programs that are designed to respond to the changing educational and workforce needs of the region. With a background in product management and online operations, Charles provides cross-functional leadership to the Stearns Center and online initiatives at George Mason University.
Fun facts: Charles has traveled a lot and loves to cook foods from all over the world—and if it's not spicy, he doesn't bother! He'd choose flight over invisibility, and if he were a tree he would be an oak so he could have all of the acorns he wanted (also squirrels are cool, even if they are rats with good fashion sense).
---
Thomas Ayers, PhD
Director for Online Operations
As the Director for Online Operations, Tom leads the daily operations for Mason Online, providing cross-functional leadership among academic units, student services, enrollment operations and external partners including the day-to-day supervision of the OPM portfolio of graduate programs.
Prior to coming to Mason, Tom spent over 10 years leading and teaching in online programs. Six years were spent at the dean/associate dean level in the Community College space, and two years in proprietary education as a vice president of education.  Tom served for 21 years in a variety of administrative and academic roles at Barry University, including Executive Associate Dean of the Adult School, Assistant Dean, Assistant Professor of Organizational Leadership, and Assistant Professor of Information Technology.
Tom received his PhD in Leadership and Education from Barry University where he also studied Computer Education and Business Administration at the graduate level, and he holds a master's degree from Harvard University in Sustainability and Environmental Management where he also studied Computer Science at the graduate level.
Tom loves to travel, cook, spend time entertaining family and friends, and catching a Broadway show as often as he can. Tom's professional interests also include Open Educational Resources (OER), Competency-Based Education (CBE) and digital courseware.
Key strengths: Leadership, Online Learning, Academic Operations, Problem Solving, Change Management, Project Management and Strategic Planning.
---
Darlene Smucny, PhD
Assistant Director for Quality in Online Instruction
Darlene's focus is on quality in online courses and programs, including online faculty development, services, and support. As part of the Stearns Center Digital Learning Quality Assurance team, she conducts online course audits and reviews at Mason to guide online course and teaching improvements. With her 20 years of experience in online teaching, Darlene offers an instructor's perspective to faculty. She shares guidance, practical tips, and resources for teaching and facilitating online courses and actionable feedback for course improvement.
Darlene received her PhD in Anthropology from UCLA. After years as a biomedical researcher, Darlene then assumed a career in higher education administration and teaching. Before Mason, she worked at the University of Maryland University College (now University of Maryland Global Campus) as the Academic Director of the social science online undergraduate program. She managed faculty and oversaw the design, redesign, and quality of courses social science undergraduate degree program. She also taught online, hybrid, and face-to-face courses as a collegiate professor and was recognized by the university for engaging and learner-centered teaching.
Darlene's professional interests include quality assurance of online courses & teaching, inclusive and equitable teaching, compassionate teaching, and teaching and learning of contemporary students. She is a member of the Online Learning Consortium, EDUCAUSE, and the Professional and Organizational Development (POD) Network in Higher Education. She is a Quality Matters (QM) certified peer reviewer of online courses and a Blackboard Exemplary Course reviewer.
Key Strengths: Learner, Ideation, Intellection, Input, Individualization
---
Ala Showers
Senior Instructional Designer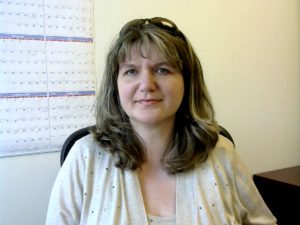 Ala started her career as an ESL faculty and, after a short segue to the corporate world, fell in love with instructional design while working at Mason. Her 15+ year career in higher education equipped her with skills in project management, web and media design, e-learning development, and a variety of tools and software that help online courses become alive, effective and engaging.
Her instructional design practice is driven by passion and best practices in online learning grounded in research. Ala holds a MEd in Instructional Design and Technology and an e-learning graduate certificate from Mason.  Prior to her position at Mason, she was a member of NOVA's instructional design team, supporting over 23,000 students in 550 unique courses.  Ala is a Quality Matters (QM) certified peer reviewer of online courses.  Her research interests include media design, technology for second language acquisition, brain-based learning and student engagement in online environments.
Key Strengths: Learner, Achiever, Activator, Relator
---
Monisha Tripathy
Instructional Designer
Monisha brings over fifteen years of work experience in instructional design, training, and quality assurance, with application in both higher education and corporate settings. In her role, she provides design support to Mason faculty members who are teaching classes online. She also assists with curriculum planning, provides ongoing support to ensure learner-centric instruction, and engages in the online course review process, working with faculty members on continuous course improvement efforts.
Monisha received her MEd in Instructional Design and Technology from Mason. Her specialties and professional interests include curriculum development, adult learning theory, online class development, online instruction, and quality assurance.
Key Strengths: Communication, Arranger, Relator, Positivity, Harmony
---
Bryan Fede, PhD 
Instructional Designer, Stearns Center
Bryan is an instructional designer interested in the Learning Sciences and driven by evidence-based practices regarding teaching and learning. Bryan was a high school mathematics instructor for 8 years before pursuing a Ph.D. in mathematics education from UNC at Chapel Hill. At UNC his interests included equity in mathematics education and the teaching and learning of mathematics across delivery modalities. One of the projects he found most interesting was the design, development, and facilitation of graduate-level mathematics content courses designed for practicing teachers pursuing enhanced state teaching credentials.
In addition to his Ph.D. in Mathematics Education, Bryan has a graduate certificate in Instructional Systems Technology from UNC at Charlotte. His undergraduate and master's degrees were focused on anthropology where Bryan was interested in the pre-Columbian history of New England. In his free time, Bryan is a sports fan that closely follows all New England sports teams. He is also a connoisseur of pizza and is committed to authentically replicating regional pizza recipes from all across the country.
---
Catesby Porfirenko
Instructional Designer 
A monumental turning point in Catesby's life happened at age 16. "The Russians were coming" to Fredericksburg, VA, the small town where she and her family lived. She volunteered to host a Russian student and participated in the reciprocal exchange to Kaliningrad, Russia, knowing none of the language and little of the culture. It opened her mind to different world views and gave her a whole new appreciation of what hospitality and sacrifice meant. She was always a curious, passionate learner and became a curious, passionate educator, eventually transitioning to a career in instructional design. 
Catesby majored in Russian at Georgetown University and lived abroad for several years. She got her M.Ed. in TESOL and taught English as a Second Language (ESL) in San Diego, CA, and Northern Virginia. She received a Graduate Certificate in e-Learning from George Mason University in 2019 and appreciates the challenges and rewards of education utilizing multiple platforms. She draws from her experience as student, teacher, trainer, and instructional designer and focuses on student-centered learning in whatever she creates, always aware of ever-changing technology and her responsibility to meet the needs of the target audience. 
Catesby is humbled and excited to be a part of the Stearns Center staff and Mason community. In her free time, she watches Russian movies, listens to country music, exercises in nature, does Pilates, and travels. Learning to play the ukulele is her next endeavor.  
---
Mariya Khan
Instructional Designer 
Mariya started her career as an elementary educator and grew into her role as an Instructional Designer, Developer, and Trainer. While teaching, she quickly developed a passion for the effective use and integration of technology in all classroom environments. She spent years designing visually interactive web-based instructional materials, redesigning course materials for educators to create more collaborative f2f, virtual, and hybrid environments, and providing innovative design solutions to increase learner engagement and understanding.
Mariya holds an M.Ed. in Educational Technology (concentration in Instructional Design and theory) from James Madison University and constantly seeks professional growth opportunities. To stay creative and informed, she frequently researches and explores the use of digital tools to specialize in skills such as: Learning Management System administration, instructional design and development, adult learning theory, game design, digital illustration, animation, video production, and User Experience Design. She strives to use these skills to create learner-centered, visually engaging learning experiences, where even the most complex concepts are understandable and accessible to all learners.
In her spare time, Mariya enjoys traveling, hiking, petting all domesticated animals, digital content creation, and photography.
---
Debasmita Giri Jana
Instructional Designer 
Debasmita has nearly 20 years of teaching and training experience. She served as a software trainer and educator, handling computer science for high school and college kids. She continued to grow in her role as a coordinator and content developer for middle school computer science curriculum. She has been a technical trainer for federal and corporate clients In DC and Virginia and an instructional technology specialist at NOVA.
She has a Masters in Computer Science and a Masters in Mathematics. She is currently pursuing a Masters in Instructional Design and Technology from George Mason University.
John Schell, MA and MEd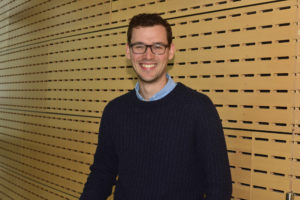 Instructional Designer, Stearns Center
John brings over five years of experience as an instructional designer to supporting GMU faculty in their course design processes. Beginning his career in government consulting and contracting, John transitioned to instructional design in higher education three years ago. Having taught college English courses as a TA and adjunct, John always knew he wanted to return to higher education and to contribute to that environment which means so much to him. He is excited to work at the Stearns Center and to be able to assist in the ongoing integration of technology, pedagogy, instructional design, and learning experiences.
John has a MA in English literature from Virginia Commonwealth University and a M.Ed in instructional design and technology from George Mason University. He is a PhD student in the Learning Technologies Design Research Program at George Mason University. John has a particular interest in studying learning management systems as educational environments not only where learning experiences occur, but also as spaces that impact how an individual understands themself as a learner or student. John is interested in how advances in learning/data analytics and adaptive learning can help us study this phenomenon.
In his spare time John enjoys reading, playing soccer and basketball, and gaming. Most of all, he enjoys spending time with his wife, his daughter, and his dog.
---
Mona Davidson-Tisler
Office Manager
Mona joined George Mason University in 2022. She has an extensive background in running a business, website design, advertising, marketing, communication, event planning and project coordination. She began her career as a teacher at a residential school for children with Autism. Her career took many different paths from Office Manager, Production Coordinator, Substitute Teacher, Business Owner and stay at home mom. She enjoys growing and learning.
She attended West Virginia University earning a BA in Behavioral Psychology and a minor in German. She was a member of the WVU Marching Band and continues to play music. Currently she lives on a farm in Nokesville, VA with her husband and three sons with their dog, cats and chickens. Her passions include playing music, genetic genealogy, dogs and traveling. Her strengths include Excellence, Strategic, Eye on the Future, Relator, and Competitor.
---