Program Description
The online Master of Education in Special Education prepares students to address the complex learning needs of individuals with disabilities. Mason's unique, innovative approach to inclusive education is designed to benefit learners with disabilities throughout their entire lives.
Students enrolled in Mason's online special education master's degree program choose between two supporting graduate certificate tracks in Autism Spectrum Disorders or Applied Behavior Analysis (ABA).
Autism Spectrum Disorders Certificate
Field experience not required
Extensive community, school, and agency perspectives addressed
Emphasis on working with individuals with autism across their lifespans
Applied Behavior Analysis (ABA) Certificate
Exposure to basic and intermediate behavioral principles
Applications of behavior analysis with multiple populations, including but not limited to autism
Coursework that meets ABAI Verified Course Sequence criteria, and satisfies BACB™ coursework requirements to sit for the Behavior Analyst Certification Exam™*
A prior degree in an education-related field or industry experience is not required for admission but is helpful.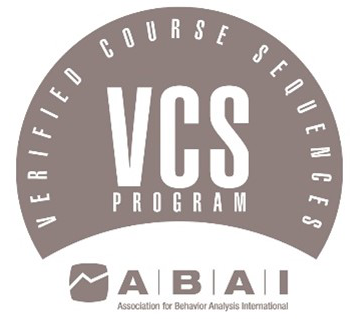 The Association for Behavior Analysis International has verified the ABA courses toward the coursework requirements for eligibility to take the Board Certified Behavior Analyst® or Board Certified Assistant Behavior Analyst® examination. Applicants will need to meet additional requirements before they can be deemed eligible to take the examination.
* For Certificate Only – The Behavior Analyst Certification Board™ has specific degree requirements for eligibility to apply for the BCBA® credential. Details can be found at https://bacb.com/bcba-option-1/. Check with your state for licensure regulations.
Professional Licensure Disclosure
This program has been identified by George Mason University as one that may lead to a career requiring professional licensure/certification. Federal regulations require Mason to disclose information as to whether this program meets/does not meet the educational requirements for licensure/certification in your state, or whether such a determination has not been made. Please consult our Licensure Disclosure Tool (https://provost.gmu.edu/licensure) for the disclosure statement specific to your desired state/program combination.
Students residing outside of the United States, Canada, and Australia are encouraged to visit https://www.bacb.com/global-certification/ for further information about whether they will be eligible for BACB™ certification after January 1, 2023. They are also encouraged to check with their local governing bodies to determine whether George Mason University's coursework may satisfy requirements for credentialing in their country of residence. Completion of the requirements for Mason's ABA Graduate Certificate does not guarantee an individual's eligibility to obtain certification.
Ranked #7 of U.S. News & World Report's Best Online Special Education Programs, 2022
Application Deadline
The MEd in Special Education online program accepts applications on a rolling basis. Applicants should apply here.
Virtual Open House
The George Mason University faculty dedicates time throughout the year to hold interactive sessions online for those who would like to learn more about the programs we offer. If you would like to find out more about what you can expect from an online Master of Education in Special Education or one of our certificates, visit our pre-recorded Virtual Open House and watch at your convenience. For information on upcoming sessions, please don't hesitate to contact us.
Wiley University Services maintains this website in cooperation with George Mason University. Admissions standards and decisions, faculty and course instruction, tuition and fee rates, financial assistance, credit transferability, academic criteria for licensure, and the curriculum are the responsibility of the Institution and are subject to change. We aim to keep this site current and to correct errors brought to our attention. Education does not guarantee outcomes including but not limited to employment or future earnings potential. Learn more about Wiley University Services.
Learn more about how to file a complaint.
Request Info