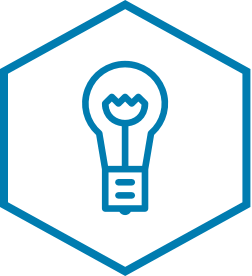 Have you heard about the Online Virginia Network (OVN)? Since May 2017, George Mason University has been a part of this state-supported initiative. In partnership with Old Dominion University and Virginia's Community Colleges, Mason is targeting adult learners, many of whom already have some college credits but never finished their bachelor's degrees. The OVN makes it easier for Virginians to complete their undergraduate degrees online.
Mason, ODU, and VCCS provide a combined total of 59 different degree programs, many of which are in high demand in the Commonwealth, including business, computer science, education, and nursing. Are you interested in the costs of pursuing your bachelor's degree? The OVN website allows you to estimate the costs of your degree using the cost calculator feature. Are you looking for time and flexibility in your schedule to pursue your degree? The online programs are especially convenient for those who are working, supporting a family, or serving at one of Virginia's military bases, giving them the same quality of faculty, courses, and support through a different medium.
Online learning is the most flexible way to complete an education in a way that fits with your lifestyle. The Online Virginia Network continues Mason's commitment to you by providing accessible alternatives to conventional learning in order to increase higher education access to all Virginians. For more information, visit onlinevirginia.net.