This fall, please join us as we kick off our next phase of faculty development Lunch & Learns with Thinking Outside of the Box to Assess Learning! During this interactive session, we will explore new ways to think about assessment and how to manage potential impacts on faculty workloads.
Hear from two faculty members, Dr. Ted Hoch and Prof. David Miller, on how they have reframed the use of objective testing and incorporated project-based learning into their own courses. Whether you teach online, hybrid, flipped, or face-to-face, all Mason faculty and GTA/GRAs are welcome!
Date: Wednesday, September 23
Time: 12:00-1:30pm
Location: Research Hall 163
Light refreshments provided. Feel free to bring your own lunch!
Space is limited, RSVP here!
This series is co-sponsored by Mason Online, the Center for Teaching and Faculty Excellence, and ITS Learning Support Services. For more information, visit odl.gmu.edu or contact distance@gmu.edu.
---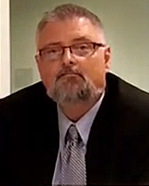 Dr. Ted Hoch is an Associate Professor for Mason's College of Education & Human Development (CEHD) and Helen A. Kellar Institute for Human disAbilities. In addition to teaching courses across multiple formats, he also created and implemented the fully online versions of four courses in the Special Education and Applied Behavior Analysis programs.
---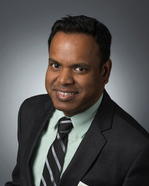 Prof. David J. Miller is the Coordinator for the Media Production & Criticism program in Mason's College of Humanities & Social Sciences (CHSS) and Director of the Student Video Center. He teaches a variety of face-to-face and online Communication courses, including principles and practices, videography, broadcast journalism, online journalism, and media criticism.