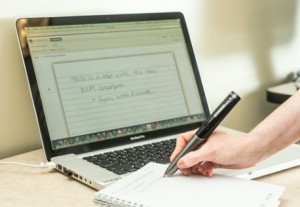 Registration for Spring 2018 is right around the corner! For students who work, intern, commute to campus, or have other scheduling conflicts, it can be difficult to fit in all the courses you need. This semester, consider taking a combination of online and face-to-face courses. A hybrid approach will help you create a class schedule that fits your needs.
Every Mason undergraduate student can take advantage of the growing selection of online Mason Core options. Most Mason Cores can be completed online. These general education courses are perfect for students who want to see if the online environment is a good fit for them. Visit Mason Online for the full list of the Spring 2018 courses available.
Registration for Spring 2018 begins Tuesday, November 7th. A full list of registration dates is available on the Registrar's website. Visit Patriot Web to register for classes.
---
Not sure which Mason Core requirements you have left? See masoncore.gmu.edu for a complete list of requirements and course options.